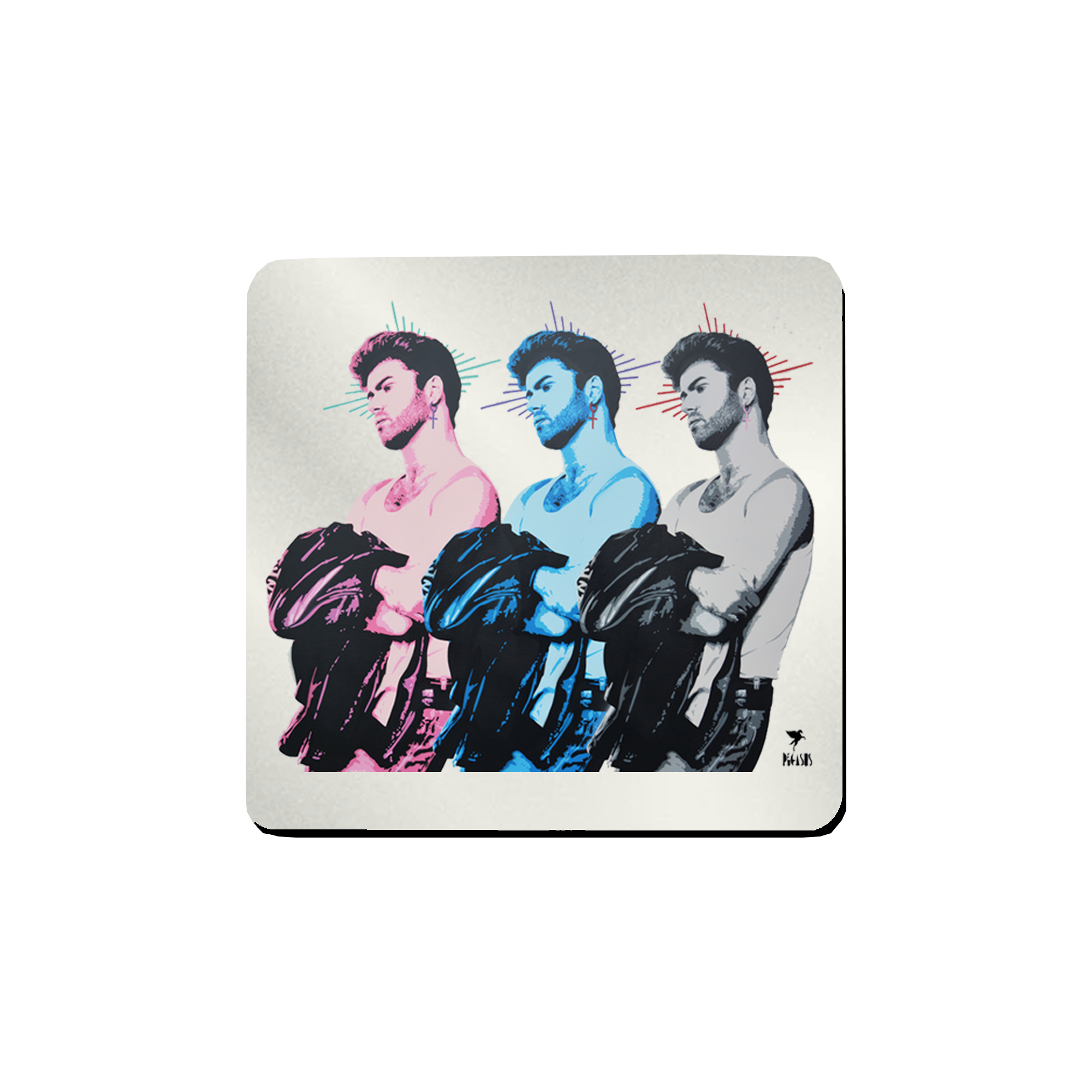 Pegasus Magnet
This product is currently on pre-order. Orders containing this product will be dispatched in line with the advertised release date.
---
Pegasus is the tag name of London-based American street artist, Chris Turner.
Pegasus' signature pop-meets-street style is immediately recognisable. He creates striking images of cultural icons through a unique process of layering detailed, hand-cut stencils coloured with bright, explosive aerosol spray paint. The result is a striking body of work that stands out amongst street artists.
The themes of his work range from hard-hitting political messages and playful cultural commentary to poignant memorials for pop culture symbols as David Bowie, Prince, George Michael, as well as his close friend, Amy Winehouse.
In 2013, the Jewish Museum asked Pegasus to create an installation for the memorial exhibition, Amy Winehouse: A Family Portrait exhibition. The portraits shown in the exhibition are now held in a private collection.
Pegasus' work is also part of the Hollywood Museum's permanent collection. His portraits of Marilyn Monroe, Lucille Ball and Bette Davis are on display in the rooms once used as the Max Factor HQ - exactly where the iconic looks for these famous actresses were created.
For Pegasus, the Hollywood connection continued with his controversial work 'I got 99 problems but an '$car ainÕt one.' As soon as it appeared on the streets of London, he was invited to place a version of the work in Los Angeles to coincide with the 2016 Academy Awards.
Pegasus' work receives considerable attention with the press and the artist enjoys a large celebrity following. His street work and exhibitions have been covered extensively by the Huffington Post, Evening Standard, Daily Mail, BBC, Artnet, NME, among others. He has also been interviewed by the BBC, NBC and London Live.
All Pegasus artwork is authenticated via a studio CoA.